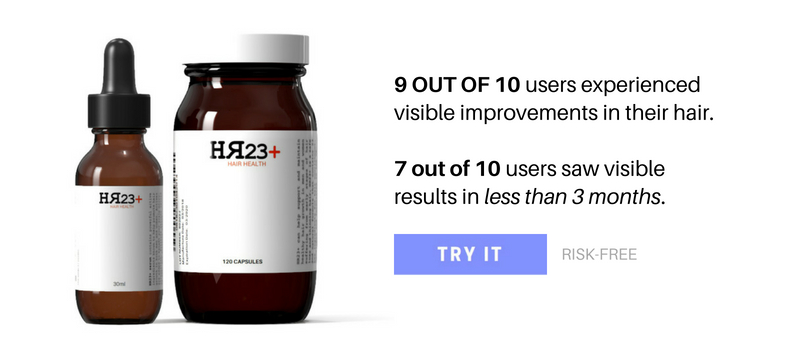 DISCOVER YOUR BEST SOLUTION FOR HAIR LOSS
HR23+ is a potent multi-vitamin hair supplement designed to prevent hair loss and promote healthy hair growth in men and women who suffer from early stages of baldness and thinning hair.
HOW DOES HR23+ WORK?
This carefully considered supplement caters for the production of tyrosine, which is a key element in the maintenance of hair follicles. With the addition of key vitamins such as Vitamin E and Inositol, this supplement is designed to help strengthen capillaries and improve the blood flow to the scalp.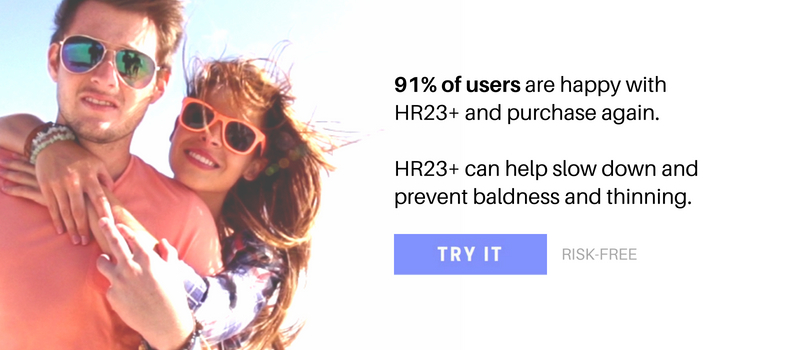 Saw palmetto has long been associated with blocking the formation of DHT, and this effect can be further enhanced when taken in conjunction with zinc and grapeseed extract. Hair growth agents such as Biotin and green tea extract act from the root of the cause, counteracting the thinning process, thus promoting healthier, stronger cell production.

The combination of Choline and Inositol forms lecithin - a vital lipid that is needed to form hair cells. Choline helps protect Inositol and enhance its function to protect follicle membranes. HR23+ also uses a key blend of hair beneficiary ingredients such as Ginkgo Biloba, Silicon Dioxide, and Vitamin B, which all help increase blood circulation, thus promoting healthy hair growth. Despite the potency and potential effectiveness of this supplement, we should note that HR23+ is not FDA approved as a treatment for any form of alopecia.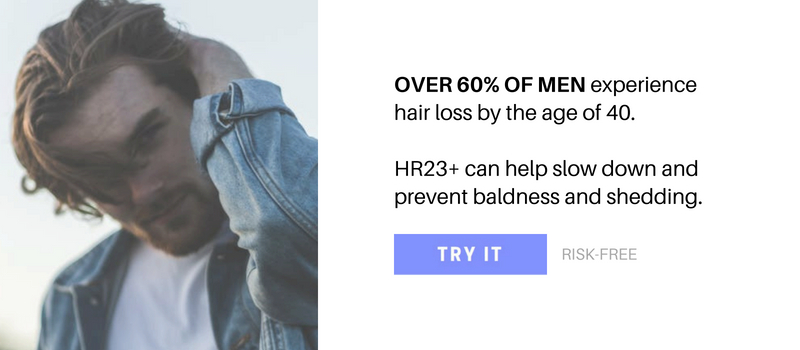 HOW LONG DOES HR23+ TAKE TO WORK?

Results vary with each individual, but most users start to notice significant changes in their hair after the two to three month period of taking this supplement. However, in some cases users will notice results in just a couple weeks. For best possible effects, it is recommended this supplement be taken for a minimum trial period of 10-12 weeks.
WILL THIS SUPPLEMENT STOP BALDNESS?

HR23+ is not a cure for hair loss, but you can expect significant changes in your hair from taking this multi-vitamin hair supplement. For more information on customer feedback, testimonials and reviews, please visit the official HR23+ website HairRestore23.com